Writing
Implementation of Writing
When planning for high quality writing provision, teachers use a 3-part planning sequence: Immersion, Grammar Skills and Creation. Writing opportunities are deeply embedded in the strong love of reading and our project-based curriculum, so that pupils have a clear purpose and audience for the writing they undertake.
During the Creation stage children are taught a five-step writing process. These steps are: planning (also called prewriting), drafting, revising, editing, and publishing.
In Reception, children are encouraged to mark make from the moment they start school. Writing is part of continuous and enhanced provision. There is emphasis on writing for a purpose.
Narrative writing
Narrative writing is linked to the project or the class text, so that the children have a deep understanding of the content, enabling them to be have greater creativity in their writing.

Non-fiction writing
We use Integra Non-fiction Progression document to use for the teaching of non-fiction from Y1-6.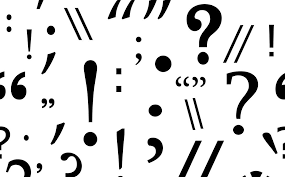 Grammar, punctuation and spelling
Each year group embed the previously taught new knowledge and skills and add new grammatical and authorial skills to their repertoire. We use Integra & White Horse Grammar Progression to support planning of grammar. Grammar and punctuation are taught discretely and then have regular opportunities to apply their learning to short burst and extended pieces of writing.

Essential Spelling
From Year 2, children move on from phonics through Unlocking Letters and Sounds to spelling. We have recently adopted 'Essential Spelling' from Herts for Learning to organise our spelling progression. Children are taught spelling patterns in bitesize chunks, then provided with opportunities to apply these in dictations and their own independent writing.
Use of WAGOLLS
Teachers use WAGOLLs (What a Good One Looks Like) as a tool to help children to know how to make their piece of writing the best it can be. WAGOLLs may be co-constructed with the children during the Immersion stage and adjusted as the planning stage progresses. Not all pieces of writing have WAGOLLs, so that can also have individual control of their written outcomes.
Assessment:
In Autumn 2022, we adopted the Integra 'Teacher Assessment Criteria' for writing assessment and moved away from previous system of AREs (Age Related Expectations) on Classroom Monitor. Teachers use their assessment to identify gaps to target in subsequent planning.
We regularly moderate our assessment within school, with colleagues from other schools and with visiting LA Advisors. Our writing judgements in Y6 and reading and writing judgements in Y2 are regularly moderated by the local authority as part of their statutory duty.
Impact
Children can express themselves and articulate their ideas in writing.
Children know how to think and write like an author (our author visits also help with this).
They can write effectively and in their own style across a range of genre, forms and styles.
They are able to apply their understanding of phonics, spelling, grammar and punctuation with increasing automaticity.
They are able to show increasing perseverance through the writing process and take pride in their writing.
They are able to use grammatical and authorial skills to create writerly effects, with the audience in mind.