Rags2Riches Clothes Collections
Our Next Collection: 15th June 2022
Important Information:
Please adhere to Social Distancing Regulations at all times.
Donations should be dropped off before 9am on the day of the collection.
Please use any bag but it must be tightly closed. Black bin bags are ideal. If you wish you can double-bag your donations.
Donation bags should be left on the roundabout outside school. The Friends will be there to help.
We can only accept clean, dry, good quality Clothing, paired Shoes, Handbags, Belts, Hats and Jewellery. Sorry, no Uniform (of any kind), Bedding, Books, or Curtains. For a full list of what can and cannot be donated, please click here.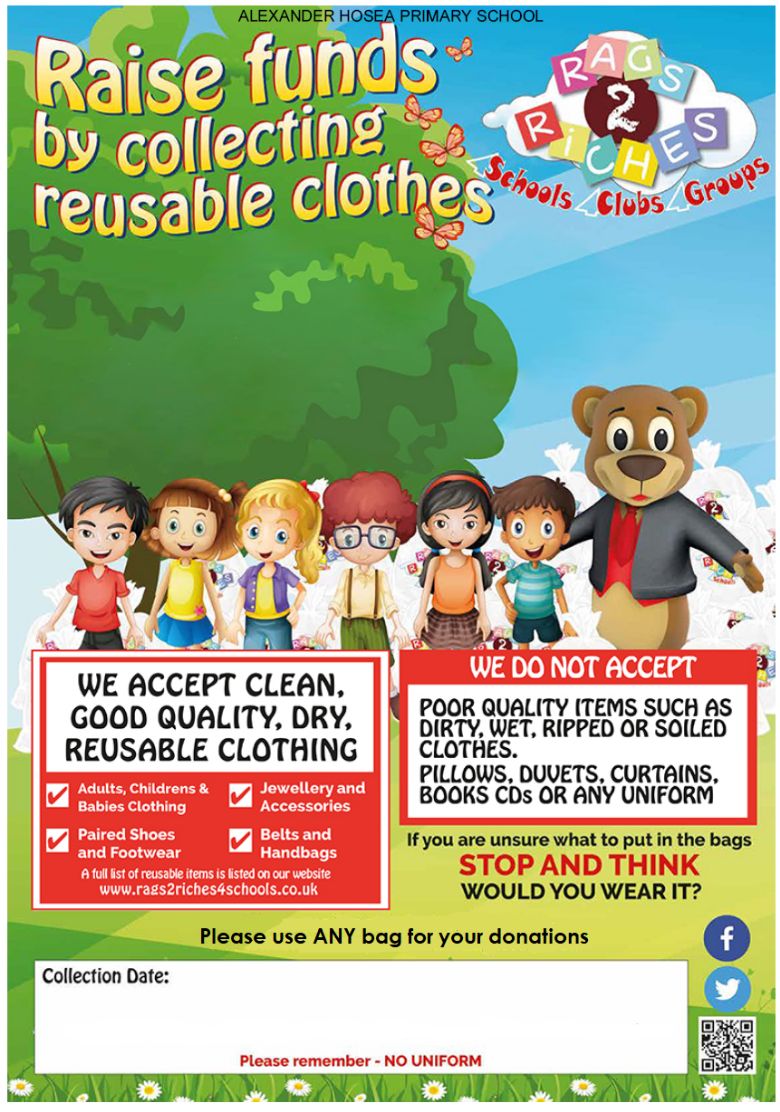 Forthcoming Collections:
For more information about Rags2Riches4Schools, please visit their website: