PTA-Events (online bookings)
The Friends of AHS use PTA-Events for all our online bookings, sales and donations. Over the past few years we have used it to give parents a secure cashless way to buy tickets or purchase items at any time of the day!
Our PTA-Events Website
Please click on the link below to go to our PTA-Events website:
https://www.pta-events.co.uk/friendsofahs
PTA-Events App
The PTA-Events App is available to download from the Apple App Store and Google Play. Simply download the app and enter our organisation code: friendsofahs
A "Getting Started Guide" can be found at the bottom of the page.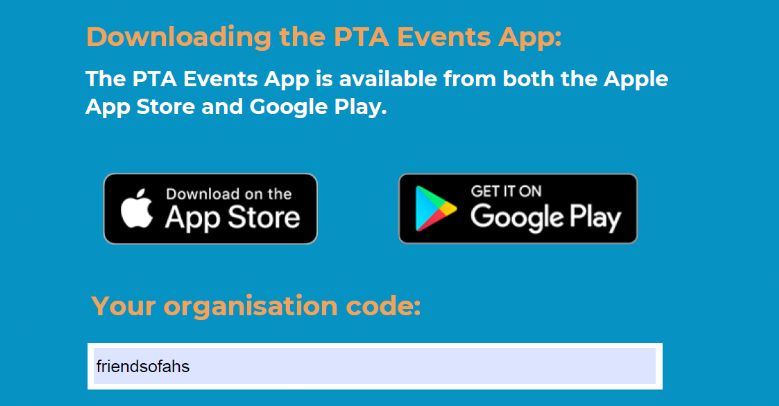 If you experience any problems please contact us, either via our Facebook page or our email address: friendsofahs@hotmail.com