Our Gardening Project
Shaun's Garden
The Friends of AHS have worked hard to restore "Shaun's Garden" and get the children gardening again.
The garden was created in 2010 in memory of Shaun Miller, parent and Chair of the PTA. Over the years the children have used it to grow a wide variety of flowers, fruit and vegetables, and most importantly, learn more about our environment, our food and the ecology of the garden.
Repairs - February 2018
Unfortunately over the last couple of years the garden has become in desperate need of repair and was closed to the children. Many of the sleepers used to create the individual beds were rotten, exposing nails and sharp edges.
During the half term of February 2018 the rotten sleepers were replaced and others repaired. This work meant the garden was a safe area again, though still not in a usable state for the children.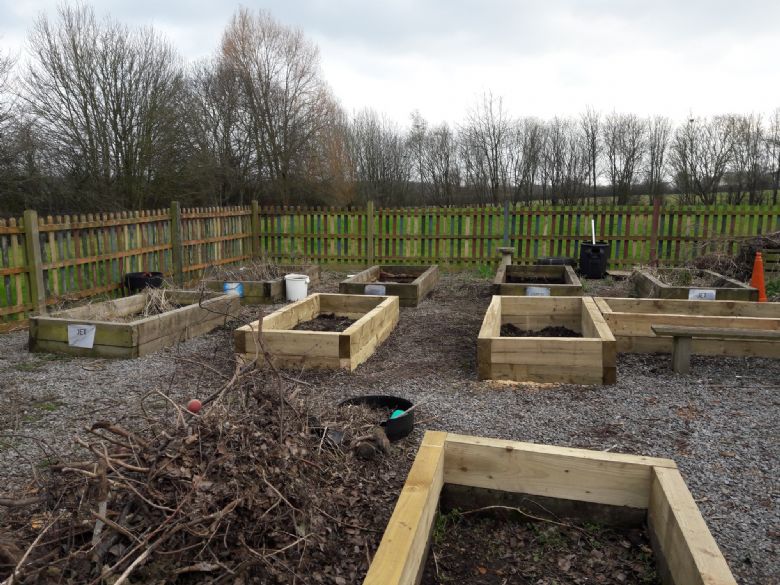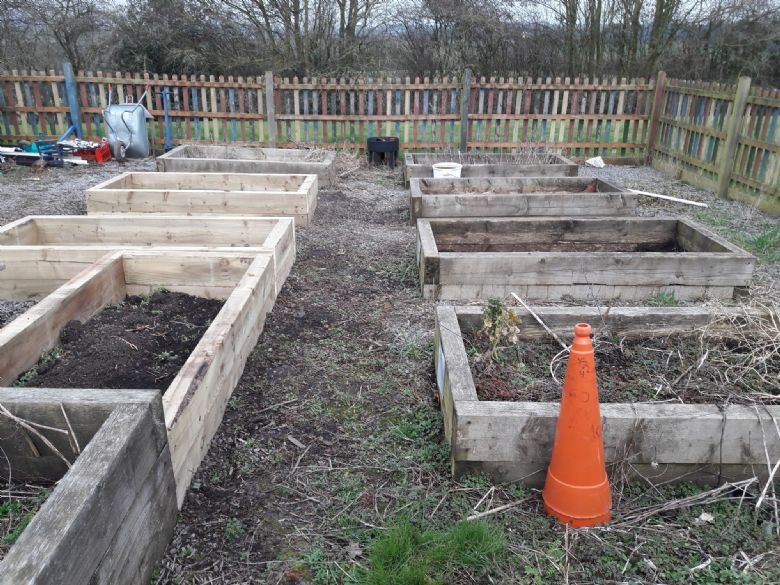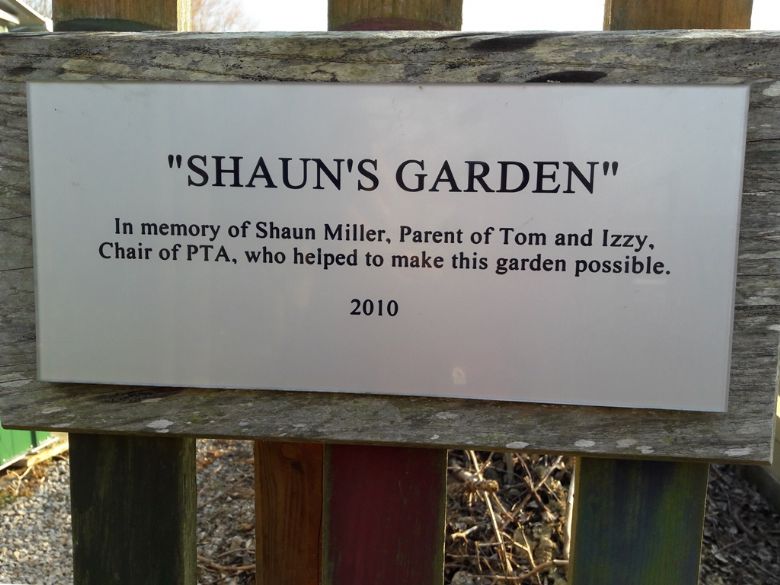 Shaun's Garden with the rotten sleepers replaced.
Top Soil - April 2018
With the beds repaired it quickly became obvious that the soil level was too low. The Friends purchased six big bags of top soil in early April 2018 which then had to be transported from the staff car park, across the main playground to Shaun's Garden. Fortunately we found a team of Dads to help.
Top soil ready for Shaun's Garden.
Preparing the Beds - April 2018
With the top soil delivered, the next task was to clear the beds of weeds, tidy the garden, then start filling the beds with the new top soil.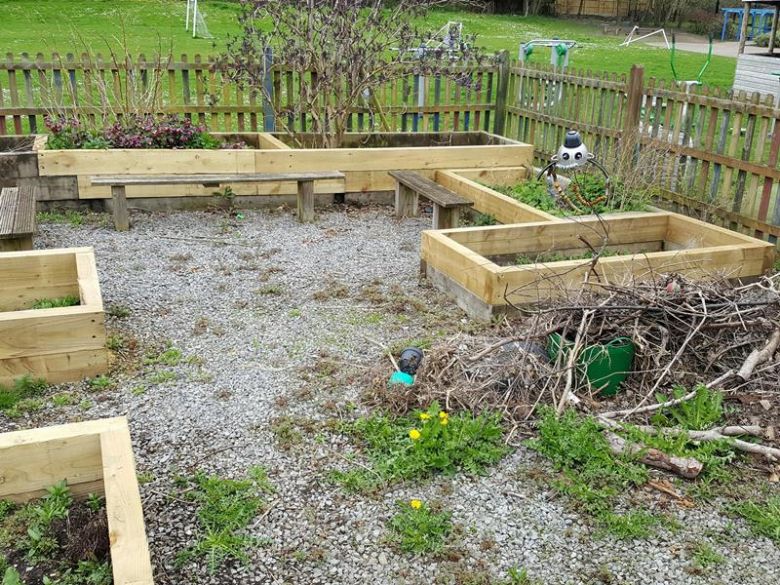 Before the Clearing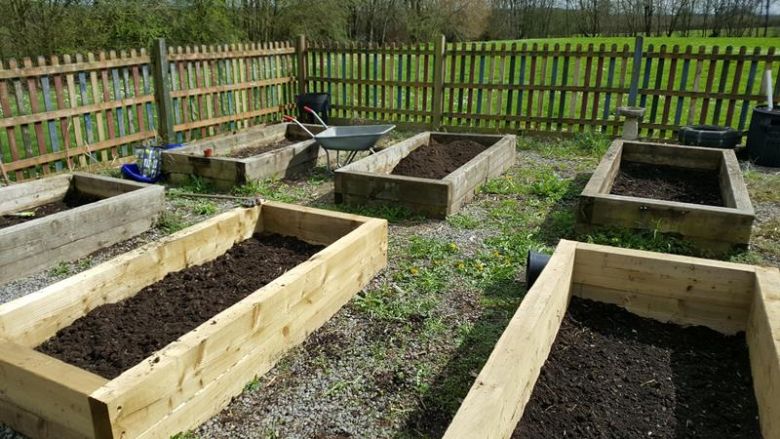 After the Clearing
Filling the beds with soil - April 2018
During April a small group of mums worked hard to remove many more weeds and fill the children's beds with top soil. This meant many trips across the playground with wheelbarrows full of soil. All six class beds are now full and are already being used by the children. Four sections of the C-shaped bed were also filled, which will eventually become a sensory garden.
Weeds removed and beds full
Water Butts
The Friends have purchased two big water butts to collect the rainwater from the school roof.
Tools and Plants
Whilst the work on the garden continues, the Friends have been sourcing gardening gloves for the children to use. Parents have also been donating seeds ready for the children to plant once the beds are ready.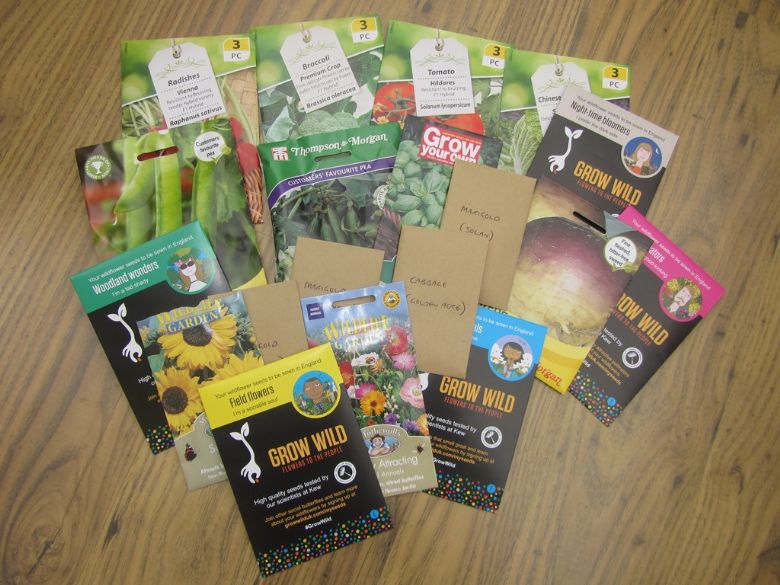 Gloves and packets of Seeds.
What are the benefits of gardening for children?
The Royal Horticultural Society (RHS) states that the direct benefits of gardening for children are wide ranging:
Improves physical and mental well-being
Builds life skills such as confidence, teamwork and communication
Enhances literacy, numeracy and oracy skills
Enriches the entire curriculum from science, maths and geography, to art, design and languages
Encourages a better and healthier lifestyle
Teaches about the environment and sustainability
Helps young people engage with their surroundings better and develop a sense of responsibility