Jonathan's Jungle Workshop - Jet Class - 11.9.17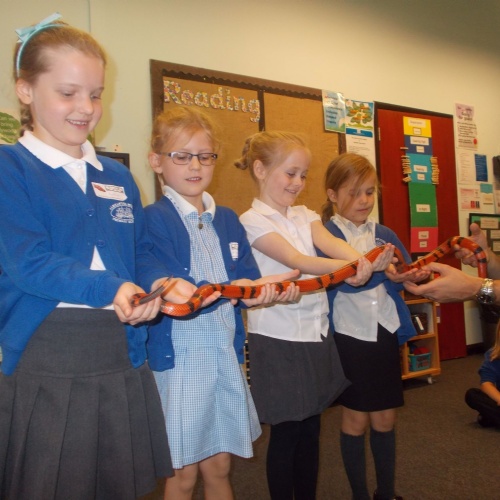 Jet class, had a fantastic morning to launch our new topic, with a visit from Jonathan Jungle Roadshow.
We were all very brave and held a millipede, a leaf insect which was amazing at camouflaging and even a snake!
Jonathan was very impressed with how curious we all were as a class and the inquisitive questions we asked.
With Jonathan today we learnt about life cycles and also how the animals adapt to living in the jungle.