Growing our mindsets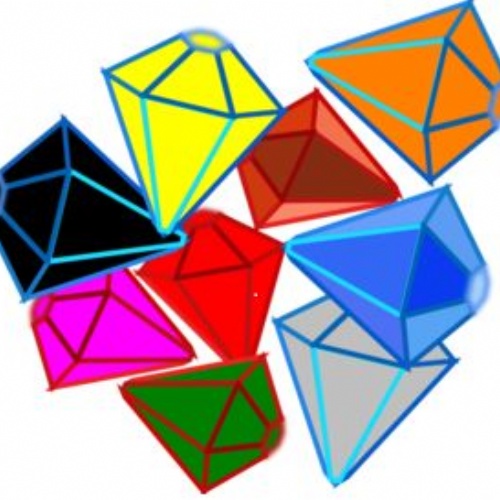 Tom Robson
We were extremely lucky to secure a visit from 'Dr Tom' earlier this term. He certainly got our 'Aspiration week' off to a flying start! The children really do believe that anything is possible, which it is if they set their mind to it!
We used this opportunity for Dr Tom to work with all members of the school community, with the aim of strengthening our focus on self-belief and the power of a growth mindset to achieve a shared understanding of learning and greater consistency across the school community.
Tom's visit to school was extremely successful in terms of the impact he has already had on the children, parents and staff.
Making our children sparkle!
He worked with all our children from Reception to Year 6 and taught them how to be great problem-solvers and independent learners who take responsibility for themselves and their learning. He did this through the introduction of Diamond and Emerald Powers, which he says, help their brains 'grow'. The children are constantly talking about their powers, which link with our established ELLI learning powers and we can see that these are already being strengthened. This provides them with a language to talk about their learning and themselves as learners.
Making our parents sparkle!
Tom also provided an inspirational evening for parents, staff and governors and certainly gave everyone plenty of food for thought. He told the parents that they were lucky to have their children at Alexander Hosea. He also said he loved the school and would like to be a little boy or a member of staff here – this is a great compliment from someone who visits hundreds of schools across the UK and all over the world!
The parents' feedback from their session was positive too! Parents have already said how they are changing their approach to things and are valuing the process of learning, not just the outcomes.
Making our staff sparkle!
The staff and I were also thrilled to receive such positive feedback from Tom about our school and the children – he was amazed by the children's focus, behaviour and developing resilience. He also said he saw something he had never seen in another school - children holding doors open for each other!! He was impressed with the school's caring ethos and could see the values being 'lived' throughout the day.
We are all very proud of this very special school.
To find out more go to Tom's website http://www.tredu.co.uk, you can select 7th Nov on the calendar for more information about his visit to Alexander Hosea.
Andy Cope
Andy Cope – author of Spy Dog books and the Art of Brilliance
The next day, Andy Cope visited Alexander Hosea - Another huge success!
Andy worked with the Y5 and Y6 children today using the theme – 'the art of being brilliant'.
Again, he focused on the importance of having a growth mindset and being a positive 2 percenter! Children were totally engaged and have now set themselves some "huge unbelievably great goals" (HUGG). If they take on board what they have learnt, he said this should have a positive impact on their lives now and in the future. It will be interesting to see!