Space Dome Experience - September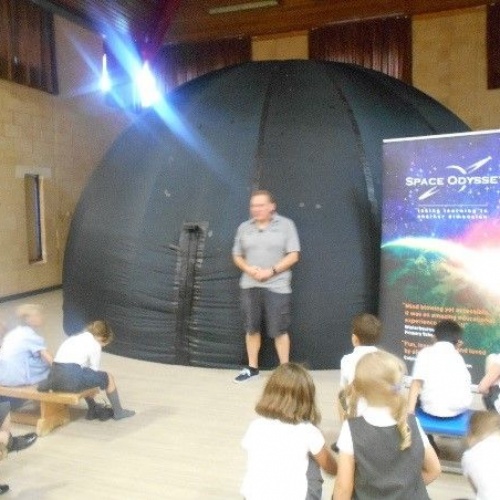 Jet Class and children from other classes enjoyed visiting the space dome.
On Tuesday 6th September 2016 Jet Class launched into our topic "Is there anything out there?"
We all had a great time in the space dome meeting Astronaut George. He took us to all the planets in our Solar System as well as showing us all around the space station- Did you know that a space station is as long as 13 buses?!
We also had the opportunity to lie down in the dome and look up to the star, we had great fun looking at all the constellations of stars and seeing what pictures the stars created in our minds.
​
​
Thank you to Simon from Space Odyssey for a wonderful afternoon.