Scholastic Book Club
Our Book Club - Now CLOSED!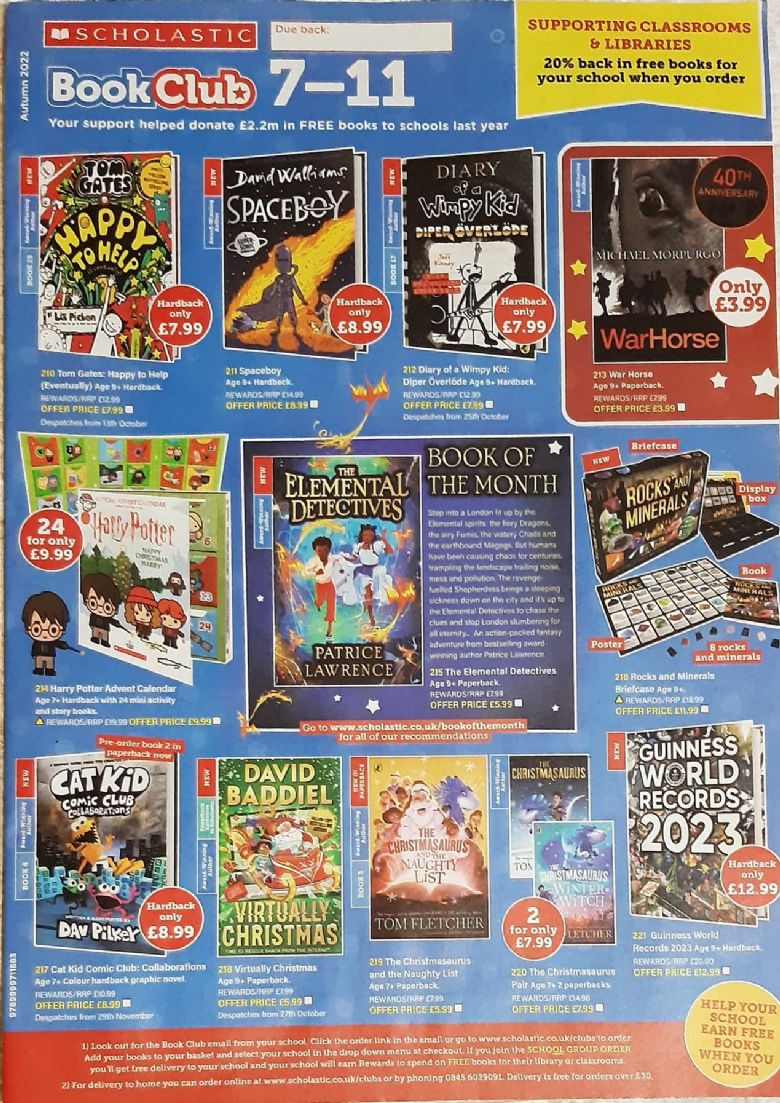 Thank you to everyone who ordered from our last Book Club. We received orders for 35 books which means Scholastic will give us £50.69 in rewards to spend on books for our school!
Why choose Scholastic?
For every £1 you spend on our Book Club, our school will earn 20p in Scholastic Rewards which will be used to purchase books for our school.
Plus it's FREE P&P to school (during a Book Club) and all orders are wrapped so any gifts are perfectly hidden!
Click on the link to browse the latest books at great prices: https://schools.scholastic.co.uk/the-alexander-hosea/digital-book-club
Recent Free Books for School
Thank you to everyone who ordered books. In the Summer term, you helped to raise enough rewards for us to order eight brand new Collins Primary Dictionaries to replace a set of very well-used ones at school!