Reading Challenge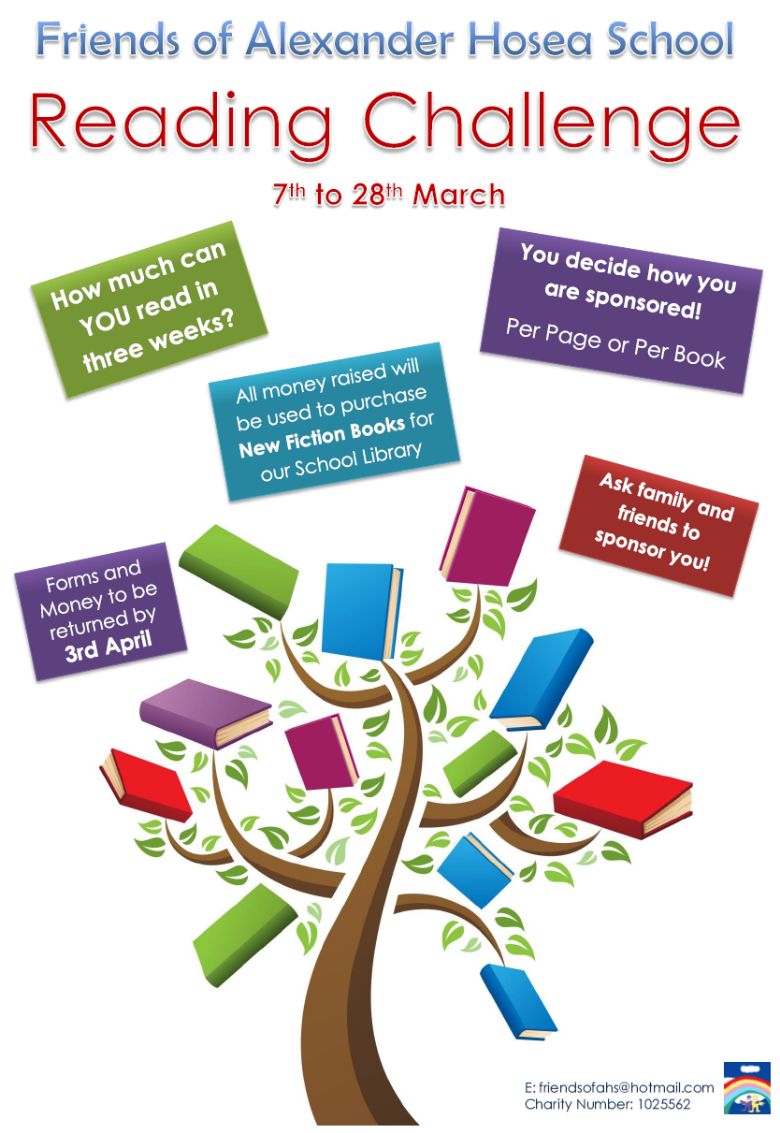 On World Book Day we launched the 'FOAHS Reading Challenge' to raise money for new fiction books for our school.

Children are invited to read or share as many books as they want between the 7th and 28th March. They can ask for sponsorship for each page or book they read or share. Sponsorship forms have been emailed to everyone and can also be downloaded from the link below.

There will be a small gift for every child who takes part!

Update:
Our Reading Challenge has now finished. We had 42 entries and raised an enormous £1120.33! This money will be used to buy new fiction and reading scheme books for our school.
Thank you to everyone who took part and for their family and friends for sponsoring them.