Big PTA Summer Raffle
We're excited to join ParentKind's Big PTA Summer Raffle 2021. This has been a really tough year for everyone and this is an opportunity to have some fun and raise money for our school.
Tickets: https://www.bigptaraffle.co.uk/support/alexander-hosea-primary-school-gl12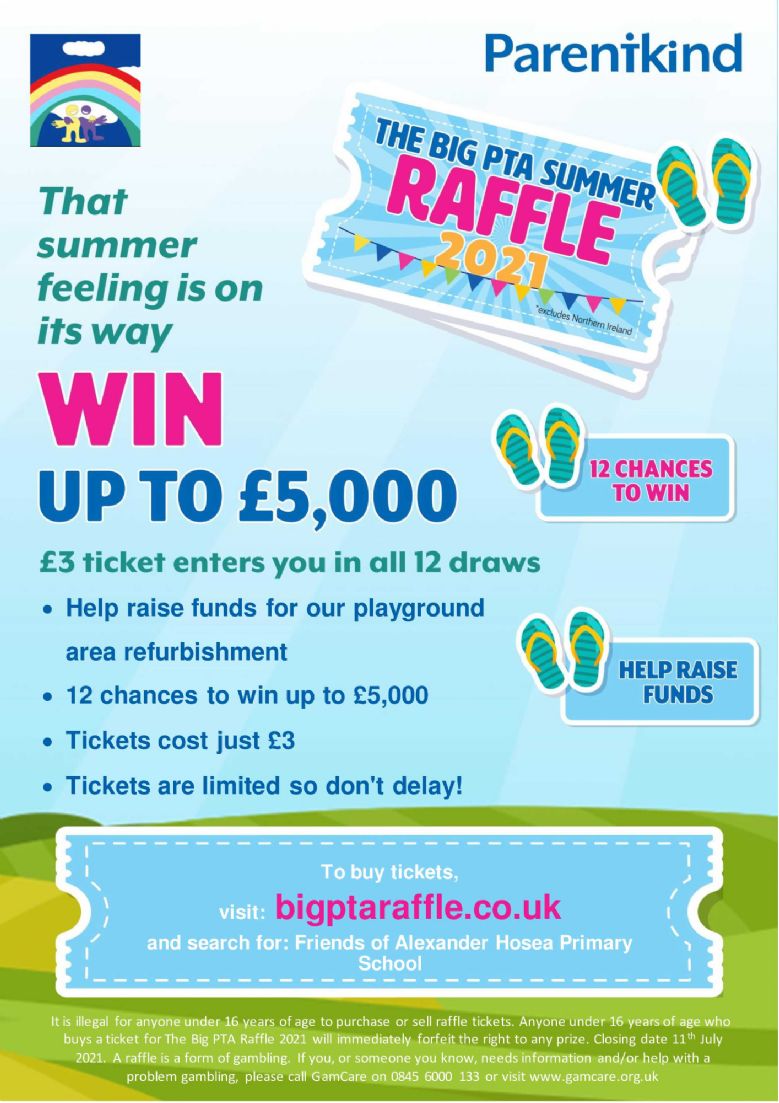 For every ticket you will have 12 chances to win up to £5,000! At the same time we will raise 50% from every ticket sold which will go to supporting our School.
It's a fantastic way to bring Parents, Carers, Teachers and the wider community together, in partnership with the FOAHS, and at the same time give something back. The funds we raise support and enrich the education of the children - this year we hope to raise funds for an exciting refurbishment of the playground area!
Two draws will run daily from 12th July to the 17th July. The winning numbers will be announced on the raffle website and our Facebook page. Winners will also be notified by email.
Your support is greatly appreciated and we wish you good luck!
Over 16s only. Tickets are limited.