Year 5 Residential Trip to Kilve Court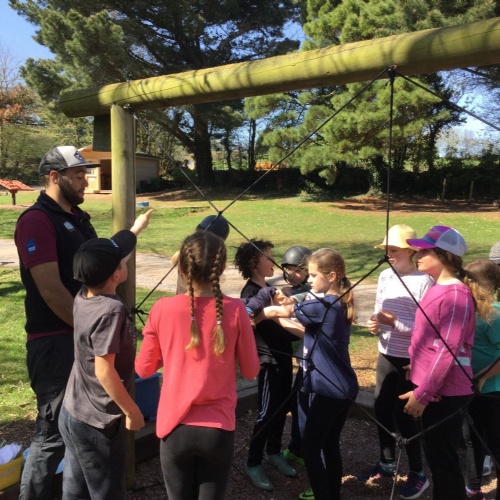 Year 5 spent a wonderful three days in sunny Kilve, enjoying a range of challenging activities and having brilliant fun together.
On our first day we visited Kilve beach on a hunt for fossils and crabs in the rock pools before spending the evening testing our knowledge in a trivia hunt. Our second day was full of activities: climbing, archery, team building and mountain biking and was then followed by a very entertaining disco! Before returning home, we explored the Kilve site solving jumbled word puzzles and playing games in the maze. A fantastic time was had by all!