STEM Workshop Day Amethyst Class - 30.1.18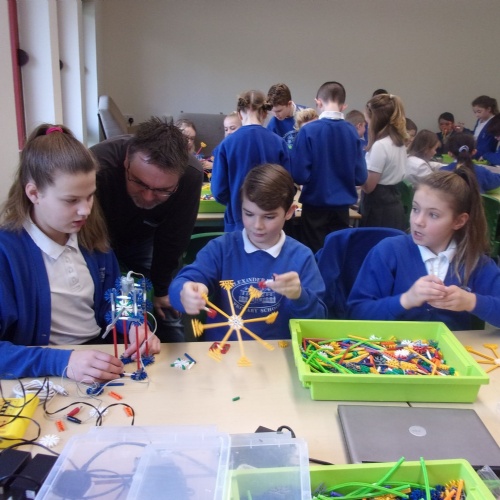 Amethyst Class had a busy day working on an exciting STEM project.
Amethyst Class had to construct a working Fairground ride using K-NEX, working to design criteria. They then created a computer program (using FLOWOL4 to write the code) that would get their fairground ride to move, change speed and direction. Finally, they added sub routines to their program that included sounds and lights for the ride.