OFSTED
OFSTED Report March 2014
To read the full Ofsted report, please click on the link below.
We encourage parents to complete Parent View using the link below.
Click here to go to Parent View.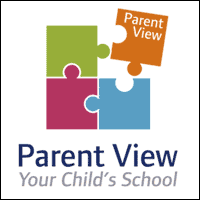 With the ever increasing pressure by the government to raise standards, the bar is being raised term on term which means it is ever more challenging to achieve outstanding and good judgements from OFSTED.
We are therefore very pleased to inform you that the result of the inspection is that we have once again been judged to be a "Good" school. Furthermore the Lead Inspector stated in his verbal feedback to the Senior Leadership Team and Governors that the school is 'at the top end of good' and he highlighted many of the outstanding criteria that the school has achieved noting in particular that we challenge our children whatever their ability.
The report also states:
"Pupils respond very well to the challenges set and many are therefore working at levels well above those expected for their age.
Pupils say "our work is challenging in a good way but never too difficult".
"Pupils are keen and enthusiastic learners, very ready to take advantage of the varied opportunities for learning that are provided".
"Provision for pupils' spiritual, moral, social and cultural development is very strong. A strong sense of community is encouraged and relationships at all levels are very positive".
"The school's work to keep pupils safe and secure is outstanding".
We hope that you share our view that this is a very positive report on our School.
We are extremely proud to have had these strengths recognised, since over the past few years, with the educational landscape continually moving, we have been working extremely hard to ensure that the quality of teaching and learning across the curriculum and the school, as well as the overall standards of education at the school, remain excellent.
I would like to thank the pupils, staff, governors and parents for their support and commitment, which has helped make this possible. I would particularly like to thank the staff and children for their hard work during the inspection.
In addition to our strengths, the inspectors have identified two small areas which we need to address in order to improve the quality of teaching.
These relate to ensuring all children are aware of the 'next steps' in their learning, which is something the Senior Leadership Team had already noted in their monitoring of the children's books.
The second relates to maintaining the 'pace' in all lessons so children remain fully engaged.
These will provide a focus for continuing school development, which will be supported by our "extremely strong team spirit and drive for improvement".
V. J. Quest
Headteacher